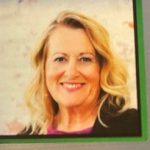 Cassandra Vanzant
Real Estate Agent S.197337
A little bit about me...
Fallon and the surrounding areas are a great place to live, which is why Cassandra chose to call Fallon her forever home! She started my Real Estate Career over a decade ago in Las Vegas, but eventually ended up in Phoenix Arizona for a while to be with her family.
Eventually, Cassandra found herself pulled back to Nevada and ended up in the wonderful farm country of Fallon and teamed up with 1st Option Realty. Her goal is to help sellers reach their own goals and buyers to find the same bliss she did when she finally found her forever home.